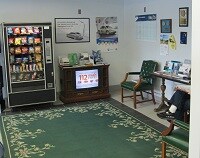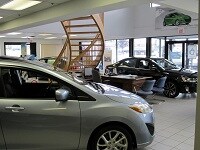 Welcome to Thompson Audi in Waterville, ME
We Have it All and More
At our Audi dealership serving Belfast, we are committed to your satisfaction and value your time when you visit our lot to browse through our new and used selection. Our sales professionals will greet you with warm hospitality when you traverse our many possibilities where you will find a vehicle that is right for you! We have many different styles to choose from that will accommodate your needs in Lewiston, ME, and our services are to the point without any extensive paperwork. You will feel at home when you trust us to handle your new or used car needs with supreme satisfaction!
Customer Service Commitment
At our dealership near Auburn, ME, your satisfaction comes first, and we stress this across all business interactions. Our sales professionals are motivated to give you top-quality results while remaining friendly and informative throughout the entire process. We are continually honing our customer service and always value your feedback when the transactions are complete.
You will find the right care for the job here at our Audi dealership with sales professionals who will guide you and not push you over the edge with pressure as you might witness from other sales environments. We are gentle in our approach and always seek to please! You won't find service like ours in the Skowhegan area, which sets us apart in the greatest ways.
Visit Us
Now that you have an idea of what to expect from us, it's time to get started at our Audi dealership today.
Visit us, and we will set you up with some of the best options on the market around Gardiner, ME. You will reap the rewards of excellent offers as we show you the immense possibilities at your disposal today. We are dedicated to treating each customer with the same respect and consideration and are looking forward to hearing from you. Once you take that next step, it will be smooth sailing as you drive off the lot with a reliable used or new vehicle!
Get started today and apply for financing online.
If you ever needs maintenance our parts and service centers can make it effortless.