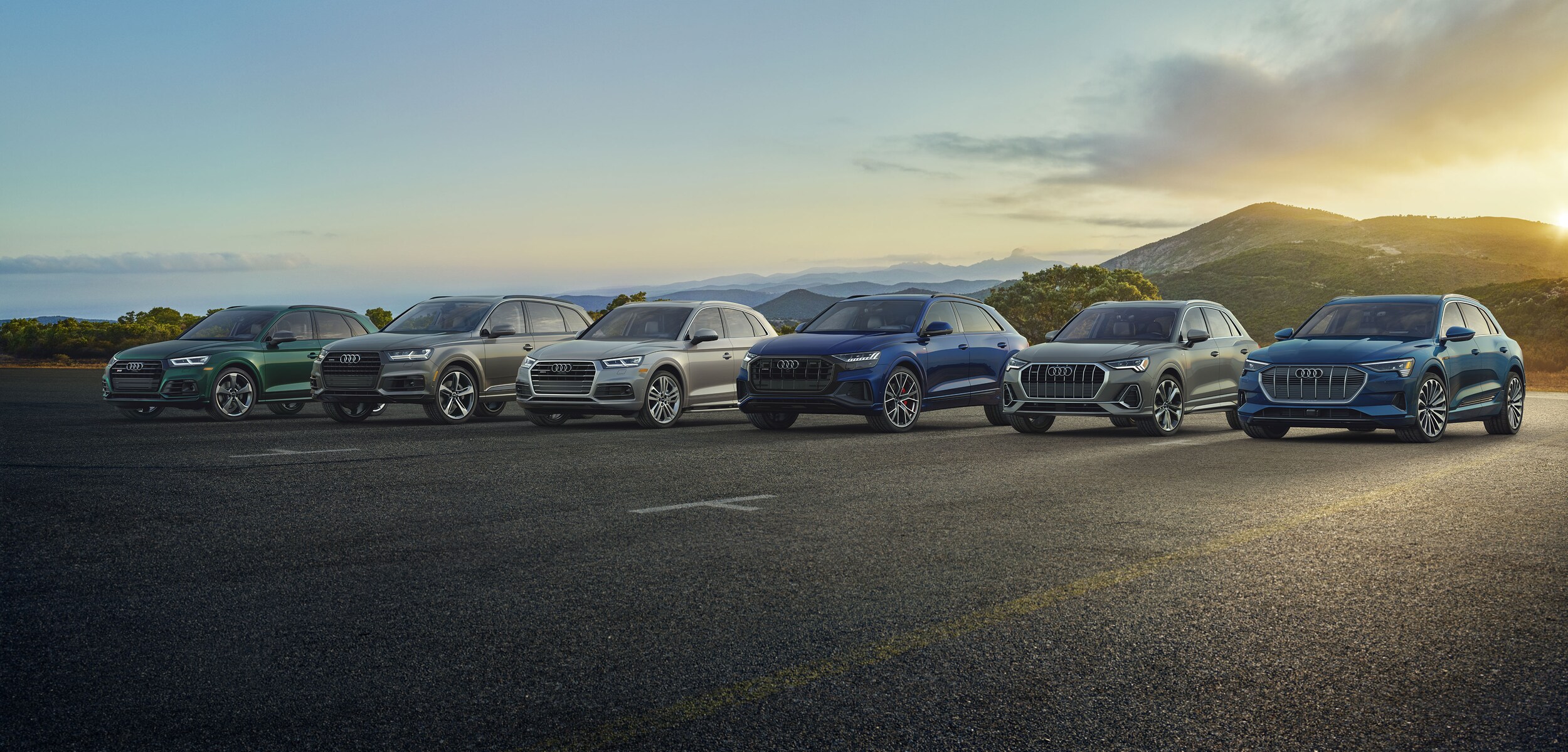 Vehicles With Longevity
At our Audi dealership serving Belfast, we have new and used Audi vehicles that will out-perform the competition with reliable engines that will have you feeling safe and secure for years to come. These luxury cars will push through the competition with increased longevity on the road and give you peace of mind knowing that they will perform well in critical situations.
If you're going on a long trip, then you will know it will last you through the nights and give you amazing fuel economy, transmission, and engine performance. You are in good hands with these incredible Audi options that will over-deliver and get you where you need to be in Lewiston, ME, with ease!
Excellent Technology
Our new Audi options come with advanced technology that increases overall performance and gives you a sense of well-being on the road in Auburn, ME. You will be able to navigate properly and attain the right information about the state of your new vehicle. Everything is comprehensive regarding the dashboard, and you will gain access to a touch interface in most new models that will be easy to navigate and perform well. Automatic doors are also great for traveling, and you can easily gain access to the trunk or sides.
Safety Features
Our new Audi vehicles are also very safe and efficient in keeping you and the whole family secure for long car trips far beyond Skowhegan. There is increased airbag technology and even collision notifiers that will allow you to have more foresight when approaching cars or people. The seats perform well and ensure that the body is in a natural position to have back problems after a few hours on the road. Overall, you are equipped to handle the longest trips while maintaining a safe atmosphere along with multiple options for entertainment that is integrated and ergonomically designed!
We are located near Gardiner, ME, and ready to get you behind the wheel of a new Audi that shines bright.